Senior Horse Sanctuary Holiday News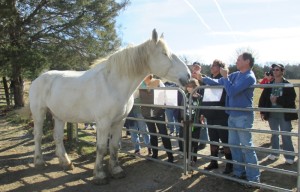 We have had a very busy month, and it does not appear to be slowing down!  Our Open House event on 11/22 brought out a great crowd of people, the weather was perfect and the horses enjoyed the day!
We have several items for sale that are great for gift giving! Photo book-marks of the horses, photo notecards, and photo charm jewelry-contact us if you are interested in making any of these purchases!
We also have our Benefit Wines available-they are available by ordering online here: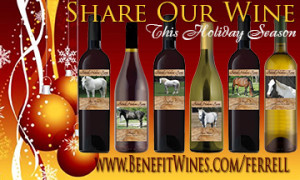 If you would like to purchase holiday gifts for the horses, visit our Wish List for ideas! Items can be purchased from the listed websites and shipped direct, and store credit at our local feed stores or gift cards are always welcomed!  Monetary donations are needed as well so that we can continue to provide the best possible care to our senior horses–your donations are tax-deductible as we do have 501c3 tax exemption status!
Horsey News:
The change in seasons has brought about an array of issues for the horses which have been quite costly.  Buddy had a colic episode which appeared to set off some ulcers, Shiloh's COPD became out of control where he could not breathe (or eat), and Mikey has a cancerous growth on his eye that is being removed this week.  Four vet visits in two weeks is a lot to endure!  Then there are the seniors that have such digestive upsets that it is costing a fortune on trial and error supplementation to find what will work to clear those issues, Siegfried's battle with hoof abscesses and Snow White's intolerance to her Cushing's medication!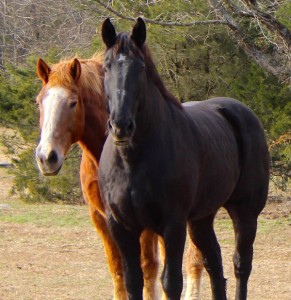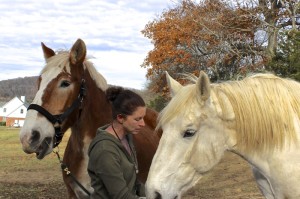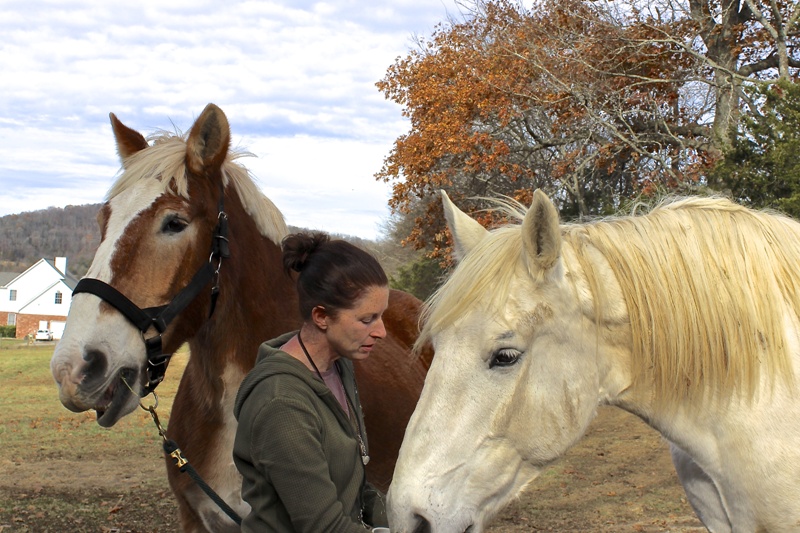 I have dedicated my life to giving these sweet souls what others would not, and I truly appreciate everyone who joins me in my crusade 🙂
Peace to all!
Cindy Daigre, Founder
Ferrell Hollow Farm Senior Horse Sanctuary
3 Responses to Senior Horse Sanctuary Holiday News